1996 unsere 1. CD erscheint:
Preis: 9,99 EUR
1. From Clare to here M/T Ralf McTell
2. Portland Town M/T J. Steward, D. Adams
3. Scarborough fair M/T Simon&Garfunkel
4. Whisky in the jar trad.
5. The Search M. Wolff/T. Pusch
6. Go down, Moses! trad.
7.Scotch Mary trad.
8. Amazing grace trad.
9. The Spanish Lady trad.
10. Shenandoah trad.
11. The Lord of dance S. Carter
12. The rose A. McBroom
13. Old McDonald trad.
14. Let it be Lennon/McCartney
All unsere CDs könnt Ihr auch
direkt bei uns kaufen.

Schickt uns eine e-mail mit dem Kennwort: CD-Kauf, benennt den oder die CD-Titel, die Anzahl und die vollständige Lieferadresse.
Wir schicken Euch sofort eine Bestellbestätigung und die Bankverbindung zwecks Überweisung. Nach dem Geldeingang wird die CD umgehend ausgeliefert.
Es geht in Deutschland natürlich auch per Nachnahme.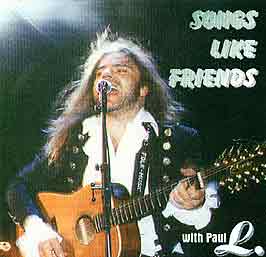 1998 Lachi bringt eine Solo-CD raus.
Preis: 8,99 EUR
1. Red is the rose trad.
2. Dirty old town trad.
3. The wind in the willows trad.
4. The hills of Connemara trad.
5. in dublin`s fair city trad.
6. working man trad.
7. Can the circle be unbrocken trad.
8. Amazing grace trad.
9. Casting my shadow trad.
10. Bright eyes A. Garfunkle
11. Knocking on heavens door B. Dylan
12. Country roads J. Denver
13. Der letzte Ton/the last tone R. Lachm.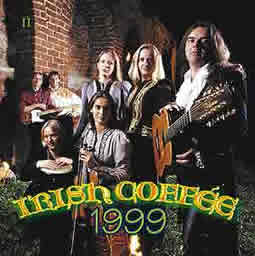 1999 die 2. CD zeigt unseren musikalischen Reifeprozes
Preis: 12,99 EUR
1. Red is the rose trad.
2. Working man trad.
3. Disapointment
4. Whisky in the jar trad.
5. Sweet little words
6. The wind in the willows trad.
7. The palace L.mc.kennit
8. Scotch mary trad.
9.If we could
10. The wild rover (new) trad.
11. Bright eyes A. Garfunkle
12. Casting my shadows trad.
13. Shenandoah trad.
14. Our history
15. The wild rover (with Fanchorus) trad.
Jede einzelne CD kostet für Internetbesteller den hier angegebenen Preis zzgl. nachfolgender Versandkosten:
Maxibrief (unvers.): 2,20 EUR
inkl. Nachnahme 4,40 EUR
Einschreiben: 4,20 EUR
Paket (versichert): 7,00 EUR
Ausland:
nur Maxibrief gegen Vorkasse
4,20 EUR
Und bei unserer
Musiker-Ehre:
Ihr könnt sicher sein, dass Ihr die Scheibe auch bekommt, versprochen!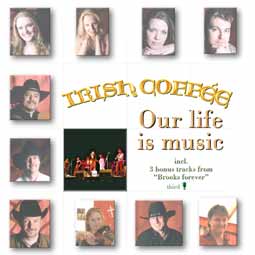 2004 : Unser Meisterstück!!!
Preis:14,99 EUR
1. Feel so near
2. The musical priest
3. Much too young
4. Our life is music
5. Catharsis
6. Ride on
7. Standing outside the fire
8. Greensleaves
9. The hills of connemara
10. The foggy dew
11. The dance
12. The curragh races